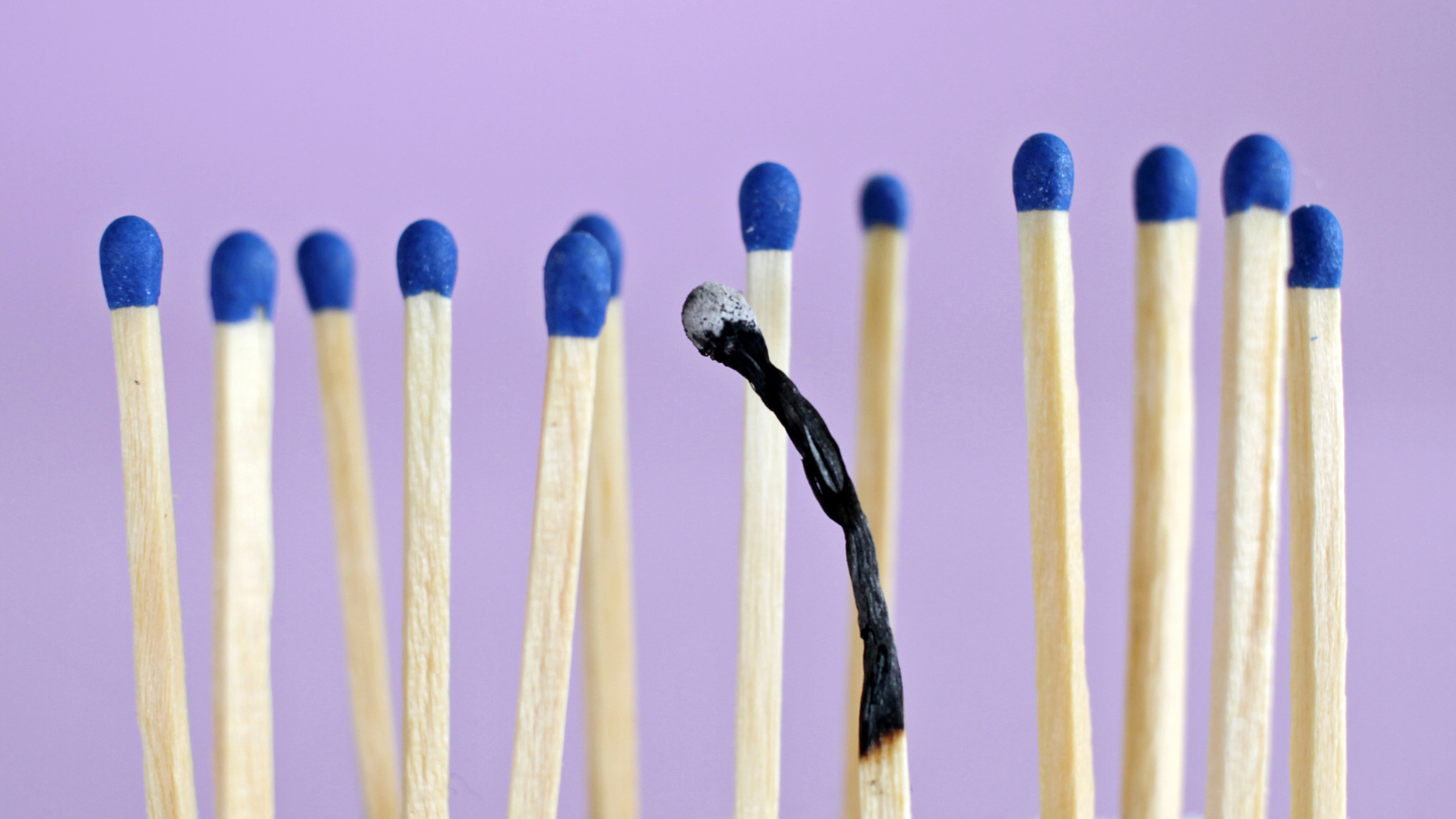 The origin of Quiet Quitting is burnout. It's been widely pegged as burnout's ultimate solution! Only do the minimum amount of work you need to do to get by. Committing to the minimum will increase work/life balance and mental health while decreasing the feeling that you're not receiving anything in return for going the extra mile.
With "Quiet Quitters" making up at least 50% of the U.S. workforce, according to Gallup, it's easy to direct our focus and attention onto them. They aren't working hard, their self-motivation is lacking, and their creativity is suffering as a result. It's a weakness in your organization. Our natural tendency is to look at weaknesses and figure out how to "fix" them.
But what about the employees who aren't Quiet Quitters - the Wholehearted Workers who are still engaged and motivated to go above and beyond?
With so many Quiet Quitters, these employees are left to pick up the pieces, and now it's putting them at a higher risk for burnout. These employees are your strengths, and as science has shown, focusing on weaknesses provides a 10% ROI, but focusing on strengths provides us with an ROI of up to 10 times.
The success of your organization relies heavily on focusing on your strengths. But keeping your Wholehearted Workers engaged and preventing them from burning out…how is that possible?
Show Value and Appreciation
Sure, a good "thank you," or "high five" seems meaningful, but it really isn't enough.
Take the time to find out how your employees like to be recognized and be purposeful in your recognition. Identify the specific behaviors you saw that led to your gratitude and encourage them to continue exercising those behaviors. Contrary to popular belief, positive feedback actually leads to greater growth than constructive criticism (remember the strength and weakness ROI?).
Commit to showing value and appreciation by setting a recurring calendar reminder or keeping a note on your desktop with the names of those you'd like to recognize each week. When you see something happen and you can't provide recognition at the moment, jot down a note about what you saw to ensure you're following through on it later.
Increase Efficiency
Whether you're in the office, hybrid, or remote, it's easy to overlook inefficiencies as they occur. If a process isn't running efficiently, it's taking up valuable time and energy that could be used elsewhere.
Increasing efficiency can be a team-building experience. Host a Townhall Meeting and let your attendees know ahead of time that you'd like to spend time brainstorming about a couple of inefficiencies. Ask everyone to submit one item they believe could be more efficient and then select the two most popular items to brainstorm about. Be sure your brainstorming session is in a psychologically safe environment where it's okay to challenge thoughts and ideas. Take note of ideas as they come through and put a plan in place to ensure action is taken as a result of your session.
Support Well-Being
Sometimes we can move so quickly that we forget to take care of ourselves. Well-being needs will look different for each employee. Take the time to figure out what it looks like on an individual level for everyone and provide support. Part of your job as a leader is to make sure your team doesn't put their own well-being on the back burner.
Establishing a two-word check-in ritual can help you take a quick pulse on how your employees are feeling. This could happen during your weekly meetings. Ask each employee to share two words that describe how they're feeling that day or that week. For example, you could be feeling productive and tired or busy and focused. As you listen to everyone's two words, listen for anyone whose two words sound as though they're asking for help. Follow up with them after the meeting to ensure they're receiving the support they need.
At the end of the day, your Wholehearted Workers are those paving the way for the future of your organization. They're your most valuable possessions. Don't let the Quiet Quitters capture so much of your attention that you neglect those still going above and beyond in their roles.