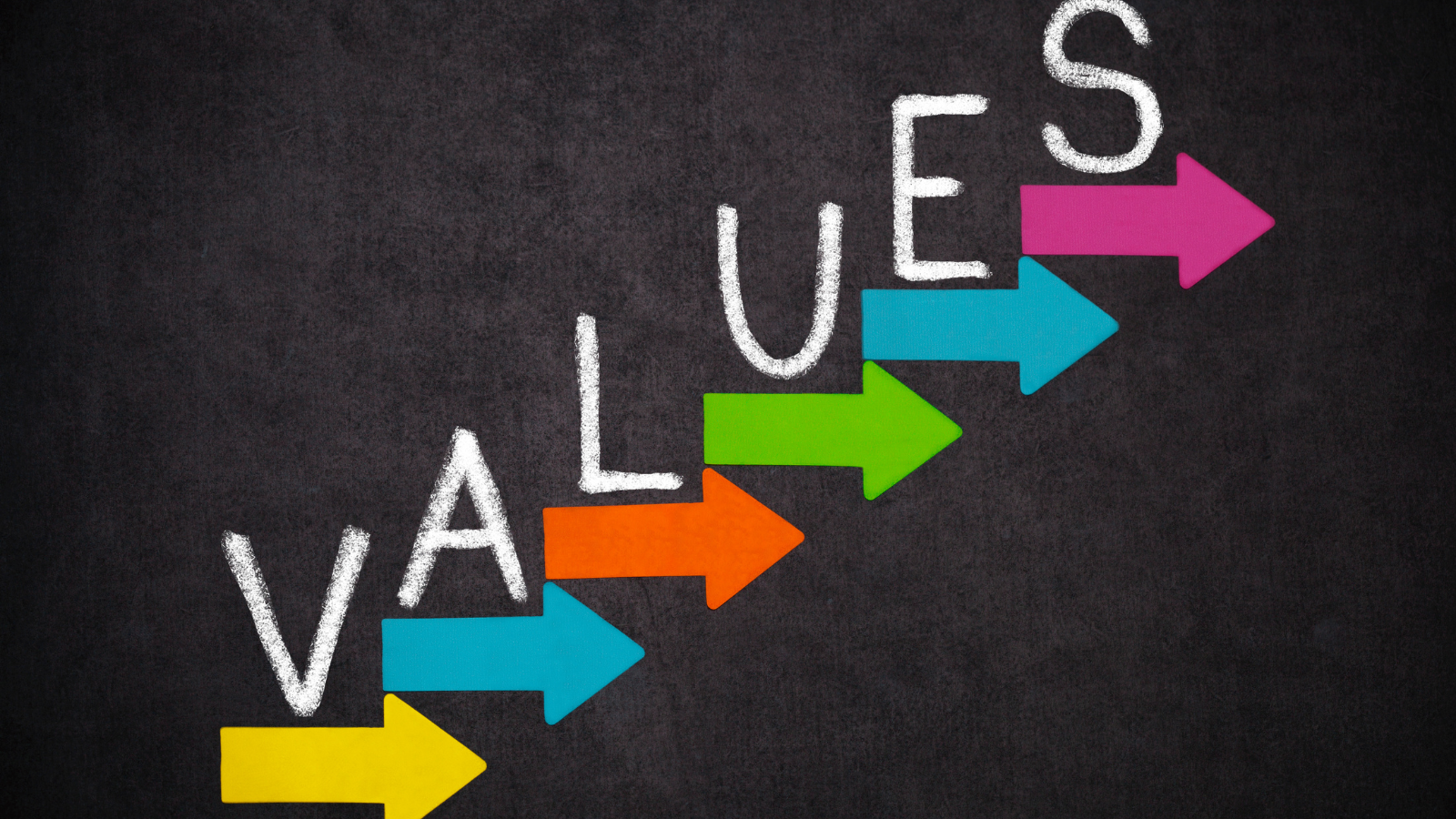 Most companies have a set of carefully selected, formal values embodying the image they want their company to project.
Values are vital to company culture and employee engagement. But when we really think about values, they can be broad, abstract terms open to interpretation.
Let's take Responsive, for example. One team member may think Responsive means replying to emails within the hour, one may think replying by the end of the day, and one may think replying by the end of the week. All three of these team members are being Responsive but at vastly different levels. Their assumptions lead to inconsistency. If we're inconsistent in our values, it lowers both internal and external buy-in.
Aligning Values and Behaviors = Core Values
Translating values from abstraction into specific behaviors can bring your values to life and establish consistent expectations. At Up Your Culture, when we take values "Up" a level by aligning them with specific behaviors, we call them Core Values.
Core Values are the essence of your company's chosen identity, shaping internal and external brand perception. They help teams collaborate on, evaluate, and overall make good decisions. As a bonus, Core Values also help recruit candidates who have like-minded beliefs.
The first step in evolving your values into Core Values should include your entire team. Involving everyone will create added buy-in and a sense of belonging. Host a collaborative brainstorming session and as a pre-work assignment, ask them to reflect on the existing company values and identify what specifically stands out to them when they reflect on those words.
When you host your brainstorming session, ask your team to imagine someone who is brand new to the company. The new employee needs help understanding how they're expected to treat coworkers and customers. How would they describe these expectations to the new employee? We've found one of the most effective means for collaborative Core Value brainstorming uses "always" and "never" statements.
Using the new employee prompts, ask your team to formulate "always" and "never" statements. For example:
Responsive means we always:
Are attentive to our clients, partners, and coworkers
Quickly acknowledge others with same-day responses
Make solid decisions
Give prompt, focused attention to the needs of everyone
Responsive means we never:
Divert attention away from our clients, partners, and coworkers
Leave someone unaware of our plan of action
Make vague decisions lacking clarity
Avoid follow-up conversations
These "always" and "never" statements give a clear picture of acceptable and unacceptable behaviors. They leave little room for interpretation while still allowing your team to identify with them easily. Continue this exercise until you have clear definitions of your values translating to behaviors. When you formally finalize your Core Values, your team may choose to use only "always" statements, only "never" statements, or a mixture of both. A wrong way doesn't exist - it's up to you to define the basis of your culture.
Remember to embody and celebrate your Core Values consistently. Share them, discuss them, and recognize them at the moment. Only hire people who bring similar values to the table and simply won't tolerate employees who don't align. Hold yourself and your team accountable to the Core Values you've created. This will elevate your company culture and ultimately increase employee engagement.