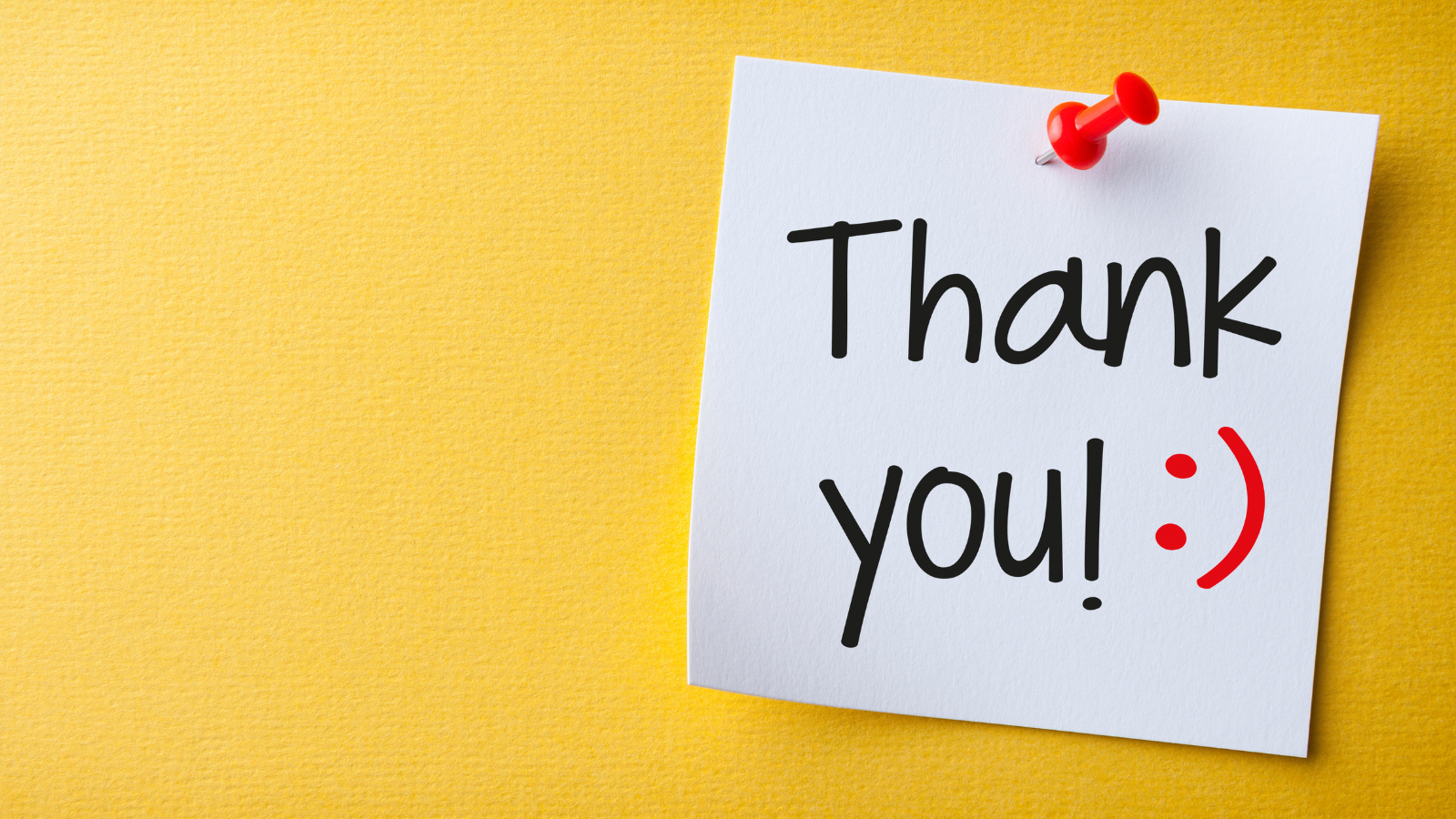 According to Engage 2023: The Company Culture Report, an overwhelming 76% of employees are not satisfied with the amount of recognition they receive at work.
When people receive recognition for their work, they immediately desire to repeat the positive behaviors that lead to success. It creates a chain reaction with two specific results: increased productivity and increased performance. Failing to recognize and reward your team can have detrimental effects. It leads to decreased employee engagement - meaning lower productivity, faulty two-way communication, and higher turnover rates (just to name a few).
With all of that said, recognition is something too often forgotten. It can be easy to get lost in the business of the workday and let the opportunities to recognize others slide by. Other priorities creep up, and recognition falls to the bottom of the priority list. Instead, it should remain at the top.
If the words don't always come to you easily, we've compiled a list of strong employee appreciation messages you can use as jumping-off points. Personalizing your recognition is key, so within each example, we've provided a space for you to identify a specific time you've seen the behavior you're recognizing in action.
10 Inspiring Examples of Appreciation
1. "Your dedication and commitment to your work are unmatched. Your willingness to go the extra mile makes a significant difference in our team's success. [Insert specific example]. Thank you for your hard work and unwavering passion!"
2. "You consistently bring fresh ideas to the table and find innovative solutions to challenges. Your contributions have a profound impact on our organization. [Insert specific example]. Thank you for being an invaluable member of our team!"
3. "Your outstanding work ethic and attention to detail set a high standard for everyone around you. [Insert specific example]. Your work inspires me to continue to strive for greatness. Thank you for your dedication and excellence!"
4. "Your positive energy and enthusiasm are contagious. You bring joy and motivation to the workplace every day, creating an uplifting environment for everyone. [Insert specific example]. Thank you for spreading positivity and making our team stronger!"
5. "Your exceptional leadership skills inspire and empower those around you. You lead by example, motivating and guiding the team toward success. [Insert specific example]. Thank you for being an extraordinary leader!"
6. "Your exceptional customer service skills and genuine care for our clients make a significant impact on their experience. [Insert specific example]. Your dedication to customer satisfaction is unparalleled. Thank you for going above and beyond to create positive relationships!"
7. "Your willingness to take on new challenges and learn continuously always amazes me. [Insert specific example]. Thank you for being a role model for personal and professional development!"
8. "Your teamwork and collaboration skills are exceptional. You seamlessly work with others, fostering a sense of unity and cooperation within the team. [Insert specific example]. Thank you for being an outstanding team player!"
9. "Your initiative and proactive approach to work help us identify opportunities for improvement and take action to drive positive change. [Insert specific example]. Your dedication to continuous improvement inspires me!"
10. "Your unwavering commitment to our company's mission and values is extremely admirable. You embody what it means to be a true ambassador for our organization. [Insert specific example]. Thank you for your exceptional dedication!"
A Few Tips and Tricks to Consider
Tie your recognition opportunities to your company's Core Values. For example, if one of your Core Values is Collaboration, call it out by name!
Recognition isn't just limited to managers -> direct reports. Provide a space for peers to recognize each other, too. This is a strong way to promote collaboration and break down silos.
Don't leave your fellow managers out! In Engage 2023, we also learned that middle managers are feeling more pressure than others. Everyone needs a steady dose of recognition – even you!
Recognize people in the way they want to be recognized. Some people prefer public recognition, but some prefer it privately. Some like it in the form of an email or a handwritten letter, while others prefer it face-to-face. Use a tool like the Growth Guide to uncover how each individual you manage likes to be recognized.
Conclusion
Employee recognition is integral to promoting a healthy and positive workplace culture. Consider how you can more frequently and meaningfully recognize the good work your people are doing. Start by thinking about the individual who earned the recognition and ask yourself - what would be most meaningful to them?