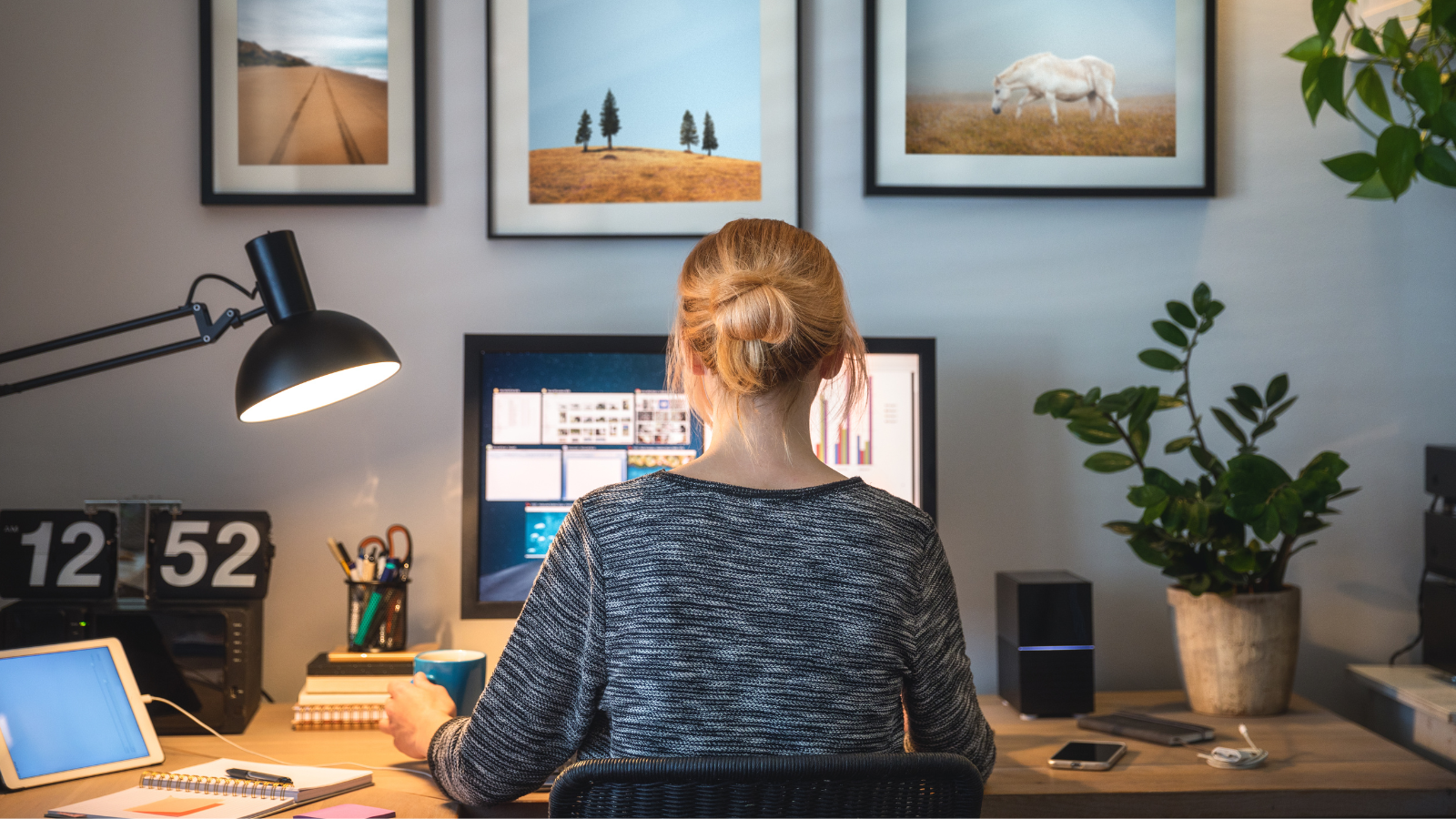 The idea of remote work may seem like an "old hat" now that we are more than three years removed from the pandemic that forced many to work from home in the first place.
These days, if you look at the various ways colleagues, friends, and family are currently working, you'll find more than a few continue to be remote employees.
However, just because working virtually is no longer a novelty doesn't mean that growing pains and misconceptions don't persist when maximizing productivity.
Here are some ways to spot productivity issues that could arise with your remote employees and tips for maintaining an engaging virtual workspace.
Signs that Productivity is Waning Among Your Remote Teams
For many new to managing remote teams, there may be some discomfort rooted in not being able to see work completed first-hand.
It's not as easy to "walk the halls" as in the past. That doesn't mean, however, that you can't tell when your team's "A-Game" is beginning to slip into "B" and "C" territory.
Thankfully, there are more than a few ways to gauge the productivity levels of your team no matter where they are working:
Missed Deadlines:

If your team is consistently missing deadlines or delivering work later than expected, it could be a sign that they are struggling to stay on track.
Quality of Work:

When the results produced by your team members begin to feel "phoned in" or carelessly produced, this could be a red flag that productivity is slipping.

Lack of Clear Communication:

In a remote work environment, communication is key. If your team is not responding to emails, messages, or calls in a timely manner, it could be a sign that they are feeling disconnected or disengaged.

Decreased Collaboration:

Collaboration is essential to success, and if your team is not working together effectively, it could lead to decreased productivity.

Low morale:

If your team seems unmotivated, lacks enthusiasm for their work, or seems disinterested in team projects or meetings, it could be a sign that productivity is waning.
And while, yes, every point listed above could be a sign that team members are struggling in a remote work environment, they could also mean that your employees are just plain struggling.
That's because these aren't just indications of a productivity problem but also an overall engagement problem.
Tips for Maintaining Engagement in a Remote Environment
While maintaining the engagement of your teams may feel easier in an in-office setting, that doesn't mean that doing the same in a virtual environment has to be any more difficult.
All it takes is some shifted focus and an enhanced emphasis on the expectations you have of those that you lead.
Here are some tips to better ensure the engagement of your remote team and boost their overall productivity:
Set Clear Expectations:

Be clear about your expectations for your team, not only when it comes to deadlines, goals, and objectives but also for how to best communicate with one another. Determine which communication channels (email, video, text, etc.) are best for specific circumstances.

Encourage Regular Communication:

Once you and your team are on the same page about how, where, and when to communicate, encourage them to communicate regularly. Increased communication enhances connectedness and engagement.

Boost Recognition:

When members of your team are excelling in their virtual workspace, let them know! Providing recognition for a job well done will help your team feel valued and motivated to continue performing at that high level.

Provide Feedback:

Just as it's important to give those "pats on the back," it's also essential to point out opportunities for improvement. When you notice anyone falling short of what is expected, respectfully let them know as soon as possible and provide actionable steps for how they can improve.

Encourage Collaboration:

Encourage your team to work together and collaborate on projects. Collaboration can lead to more camaraderie between employees as well as increased levels of productivity.
Once the "ground rules" for a successful remote work environment have been established and consistently met by your employees, it's time to build on that momentum.
Lay the Groundwork for a Successful Remote Future
Even after establishing a solid foundation for maximum productivity in remote workspaces, hurdles and roadblocks will surely rear their ugly heads.
That's why it's key to keep your eye on the many ways that exist to make being a productive remote worker as easy and fun as possible.
To lay the groundwork for a successful remote future, consider the following:
Invest in Technology:

Assess the quality of the tools you are using. Are they serving you and your team as well as they should? If not, invest in technology that will help your team work that much more efficiently and effectively. Consider the pros and cons of varying project management tools, video conferencing software, and communication platforms in comparison to the tools you already have on hand.

Provide Training and Development Opportunities

: People want to grow and develop. Consistently provide training opportunities for your team members to improve their skills both in their roles and to also keep them up-to-date on the latest trends and best practices in the realm of remote work.

Foster Relationships:

Finally, just because you and your team aren't physically in the same room doesn't mean you can't forge bonds that are just as meaningful. Regularly encourage and schedule activities that allow each other to foster genuine relationships. Hold remote lunches that are free of "work talk," host occasional "happy hours," or commit to a volunteer day where each of you shares how you chose to serve your individual communities. Activities like these will help your team feel motivated and connected with one another, leading to increased productivity.
It's Not
Where
You Work.
It's
How
You Work
If you adopt a focused, measured, and clearly expressed approach to remote work, it's possible the biggest "impact" felt will be productivity levels that dwarf those of an in-office environment.
Add on top of that the increased satisfaction that comes from an engaged team who can perform their work however they prefer. And you have a recipe for success no matter where your team is located.
After all, like we often say here at Up Your Culture, it's not where you work; it's how you work.