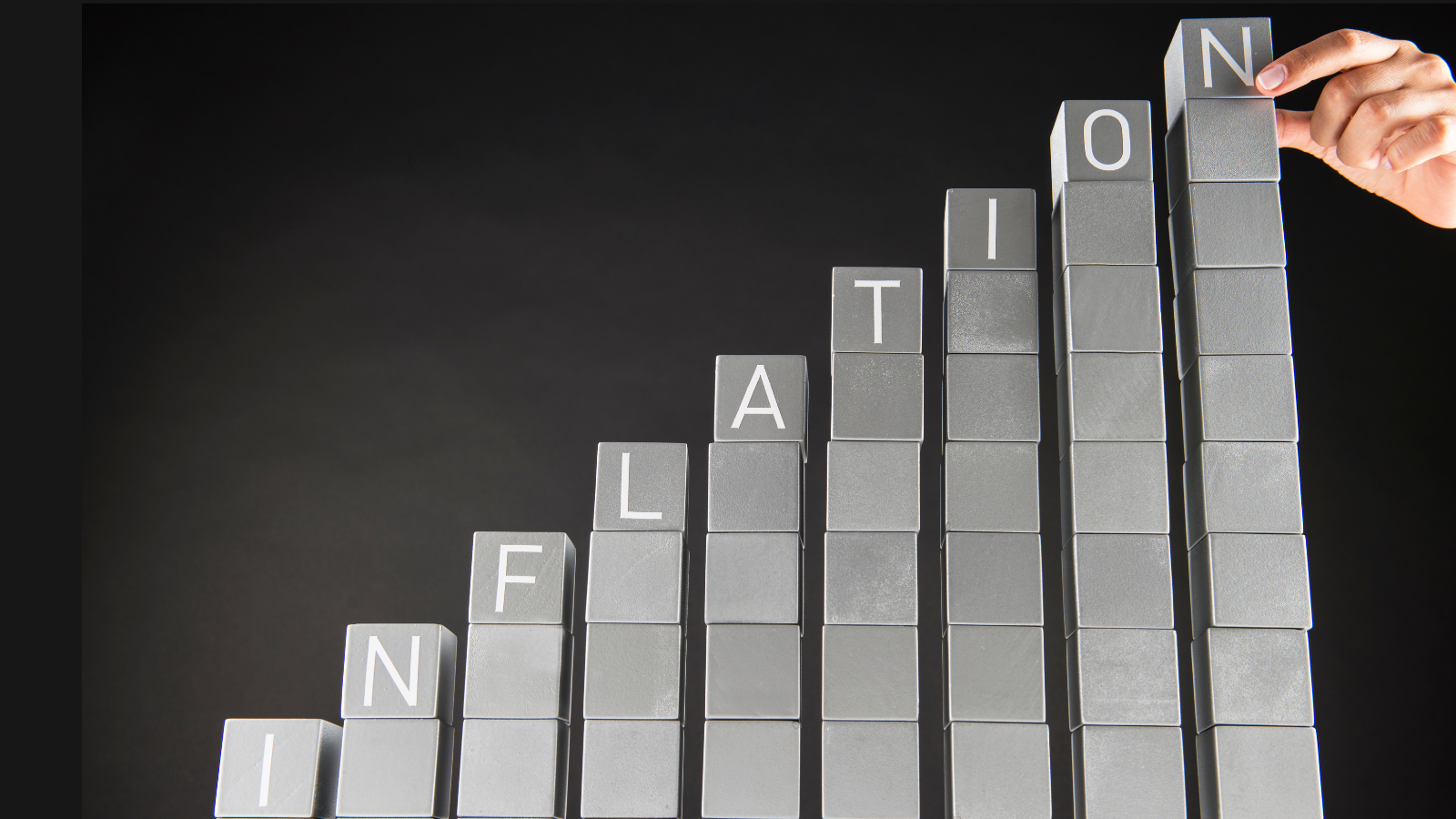 The last time you went to the grocery store, did you clench your teeth when you heard the total? Chips and bread now cost a whopping 40% more than they did this time last year. Inflation is currently the highest it's been in more than three decades.
Rising inflation impacts employees in all facets of life, including their jobs. Increased stress and anxiety can distract employees from work and cause productivity to plunge. Employees may be forced to take second jobs, leading to burnout. And employees may even be reluctant to take on new responsibilities or roles if they feel their wages aren't keeping up with the rising cost of living.
All of these things affect the level of engagement in each of your employees. At Up Your Culture, we define employee engagement as someone's emotional commitment and willingness to give their best at work. The level of your team's engagement has a huge impact on your bottom line (and we know you're feeling the inflation pressure, too…no pun intended). So, how can you give employee engagement a boost during times of high inflation?
Follow Your North Star
Your company's reason for being and core values serve as your North Star. During times of high inflation, your North Star needs to be brighter than ever. Ensure everyone feels a strong sense of purpose in the work they're doing. Share your "why," or reason for being, often and make it prominent in the workplace.
Your core values are your "how." They should be the essence of your company's chosen identity, shaping internal and external brand perception. Core values help teams collaborate, evaluate, and ultimately make decisions. Make sure your Core values are clearly defined, and everyone follows them. Consider gathering testimonials and stories from employees that highlight Core Values in action. Reinforce your core values often by communicating openly about them, using them to personally guide your decision-making, and by only bringing people on board with similar values.
Employees who feel connected to their organizations and have a sense of purpose in their work have a higher level of engagement.
Be Transparent
If there's an elephant in the room and no one says anything, it doesn't change the fact that there's still an elephant in the room.
Be transparent, honest, and vulnerable in your communication. Your vulnerability will help your team feel as though they can be vulnerable in return. Let everyone know you care and you're there to support them. According to Visier, 97% of workers consider empathy an essential quality of a healthy workplace. Truly take the time to listen to what employees say and take any concerns seriously. People want to know their voices are valued.
Conduct Stay Interviews
The best stay interviews are relationship-building tools, like the Growth Guide. Sitting down individually with each of your employees and asking meaningful, open-ended questions can have a large impact on their level of engagement. Here are a few examples:
What part of your job generates the most excitement for you?
What part of your job saps your energy?
Imagine you were managing yourself; what would be your top three priorities to make you as productive and successful as possible? And what would you be careful to avoid?
When you're successful, whom do you want to hear about it?
Make a point to personalize your stay conversation – invite your employee to coffee or lunch. When you hear the answers to these questions, don't stop there. Ask probing follow-up questions to learn more about what someone is saying.
Once you're finished, don't just put your notes in a drawer for later. Set a goal for yourself to take action steps based on what you've learned. A little bit of effort can go a long way!
Host Brainstorming Sessions
Oftentimes, when a problem arises, the best way to solve it isn't through you – it's through the ideas of others. Host a brainstorming session and ask everyone to share the three biggest things that are currently frustrating them in the workplace. Scary, I know.
As they share, whiteboard what they're saying. Add tallies next to the items you hear more than once, and once everyone's shared, circle the top response and let everyone know that's the issue you're going to focus on today. (Pro Tip: Snap a quick photo of the other top responses. These will create great prompts for future brainstorming sessions).
Once you've identified the focus area, your job is to be the conductor of the orchestra. Instead of sharing your thoughts, call on others to share their solutions and write them down on the whiteboard. Encourage an environment where "no," isn't welcome. Everyone's ideas should be heard and considered. As the conductor, if you hear ideas that may go well together, connect them.
By allowing your team to generate their own solutions, you're empowering them and creating stronger buy-in.
Conclusion
Inflation isn't something you can control, but you can control the amount of effort you're putting in to ensure your culture is strong and your employees are engaged. We make the most progress when we narrow the focus of our energy. Identify one area you'd like to focus on and set an implementation goal for yourself moving forward. Boosting your engagement will have a strong impact on the future of your organization.