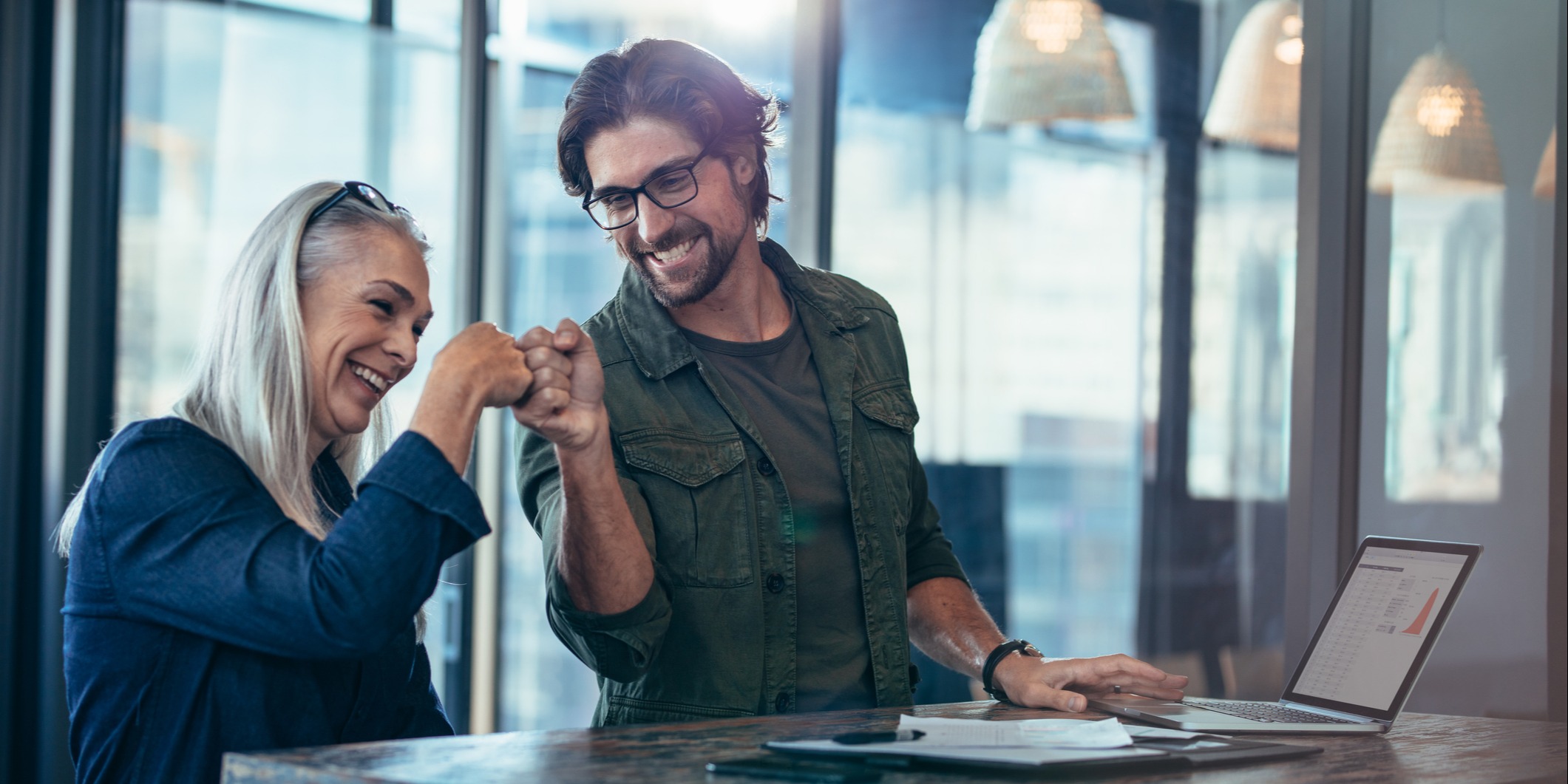 In 0.50 seconds, Google produces approximately 20,000,000 results for the term 'employee engagement.' Obviously, employee engagement is a hot topic. At the core of employee engagement are company values. These values determine the why, how, and what of the company.
Elevated levels of employee engagement are positively correlated with better business results. Meaning the higher the level of engagement, the better the chances of meeting or exceeding company goals. In an Employee Confidence Survey conducted by Glassdoor, 53% of current employees are confident they could find another job quickly. Simply put, if you don't give your employees a reason to stay, they won't!
The Importance of Employee Engagement
Engaging your team not only leads to better retention, but it also plays a factor in:
Higher profitability
Lower absenteeism
Retention of customers
And adds to greater profits to your bottom line
Most importantly, if your employees are engaged, they'll show up happy to work, recommend your company as the best place to work, and really look forward to Mondays.
In today's competitive economy, you're building a brand through both external and internal efforts. Playing two battlefields at the same time is hard — you focus your resources on the external frontline, but often neglect the internal environment, failing to provide an engaging, challenging, and appealing workplace.
10 Creative Ways to Increase Employee Engagement
Managers can agree that employee engagement and retention are at the top of their priority list. Every company wants to attract and keep the best talent — and create raving fans regardless if you hire them or not!
A huge problem we're facing is that many salespeople and employees in today's market quickly feel uninspired by their work, get bored after two years, and start job hunting for new opportunities. They find a company that offers perks beyond annual bonuses.
Below are 10 fun ways to increase employee engagement and reduce turnover rates.
1. Provide Healthy Snacks
The impact of healthy foods extends to job satisfaction and retention. In a survey conducted by ZeroCater, 90% of employers said that meals help employees build stronger relationships with colleagues, and 88% of employees consider office snacks to be an important part of their work life.
2. Discounts on Meal Prep Services
Meal prep can be tedious and time-consuming, so ease the task by setting your team up with a discount on meal delivery service. This way, they can order their favorite meals and have them show up straight to the office when it's lunchtime or to their home when they don't feel like cooking dinner.
3. Dry Cleaning/Laundry Services
Imagine getting an offer for your dream job and then finding out that the company has limited health-care benefits and vacation time. Would you take the job anyway? And how would you feel about a similar job with the same salary at a company that offered free dry-cleaning?
Odd services like free dry cleaning are modern perks that talent looks for as another kind of compensation.
4. Auto Services
At The Center for Sales Strategy (CSS), we repeatedly hear that a compensation package from an employer is about more than just salary. Research from our 2019 Media Sales Report supported this with over 57% of the salespeople saying that they prefer a salary plus commission structure with 30% to 40% of their total compensation coming from salary.
Depending on the company, auto services offered as a benefit could range from providing a company vehicle to mileage reimbursement. There are several companies that partner with local auto shops for discounts on vehicles services as well.
5.

Student Loan Repayment Programs

Student loan debt makes it difficult for graduates to achieve their ultimate goals. Young professionals are often forced to choose between paying off debt and saving for retirement. Many employers recognize this struggle and provide student loan repayment assistance as an employee benefit.
6. Gym Memberships
Any manager serious about employee engagement knows that health and wellness programs are also top priority. There have been multiple scientific studies proving that health and wellness efforts not only yield higher productivity and engagement in the workplace but also help reduce turnover as job stress is the number one reason people quit — along with a lack of work-life balance, which is related to wellness as well.
7. Relaxation Rooms
The average employed individual spends roughly half of their total waking hours at work. Therefore, it makes good business sense to invest in making the workplace pleasant through a relaxing office design. If you don't have an office relaxation area, it's time to consider adding one!
8.

Motivational Speakers

Why should companies hire motivational speakers to achieve their goals? Motivational speakers boost drive and determination. They're compelling, bring in fresh ideas, and help you boost the morale and energy level of your team.
9. Fun Fridays
Take casual Friday beyond getting to wear jeans to work. Incorporate an activity that is tailored to your team, such as an in-office lunch or a beverage hour at 4 p.m. Not only is this creating a more relaxing environment, but it also encourages interaction between colleagues, which is proven to boost happiness.
10. A Raise in Praise
Being praised makes your team feel good about themselves, and this can help to boost their performance. Everyone wants to end the workday feeling like they performed well, that they were valued, that their input mattered, and it was appreciated.
Employee recognition is directly tied to employee engagement. Everyone needs positive feedback and recognition — what's important is how it's offered.
Thankfully you can improve satisfaction levels among employees with these apps that provide a unified way to encourage peer-to-peer recognition. Offering employees a platform on which they can not only receive recognition themselves but also give it to colleagues, is a sure-fire solution for boosting morale and even improving job performance.
When it comes to making your employees happy, these are just a few creative ideas to increase employee engagement. Check out our infographic on the 15 reasons your employees stay and explore each item to help create and build a company culture of engagement.