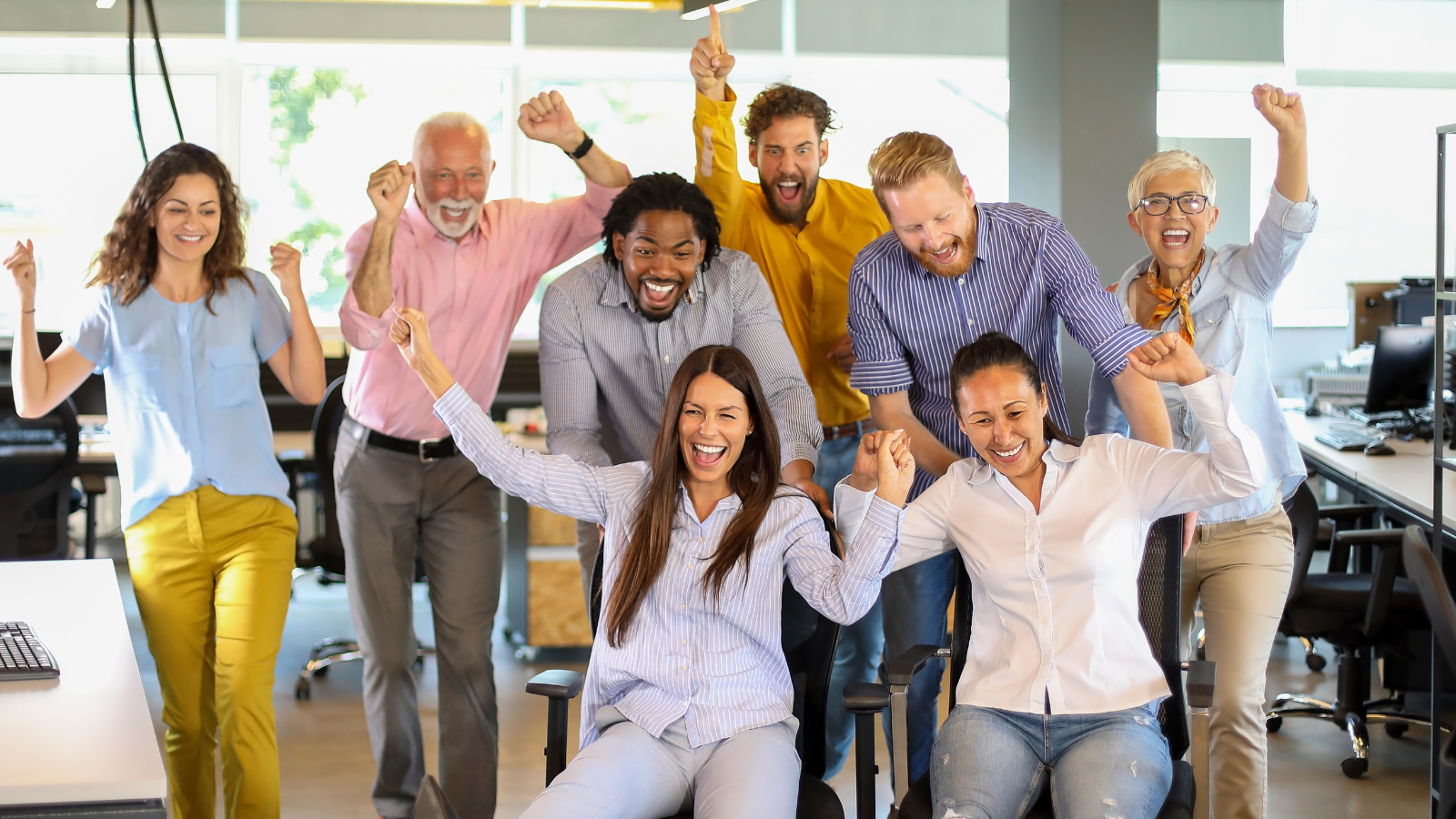 Time with your team is a precious commodity, and it's essential to make the most of it. Spending time together and engaging in team-building activities has many benefits, including:
Building trust and relationships
Increasing collaboration
Encouraging communication
Enhancing employee engagement
Strengthening company culture
Reducing employee turnover
Use the time together to have fun and get to know one another. Here are a few team-building experiences you can incorporate into meetings or gatherings throughout the year.
Storytelling
Storytelling is a powerful tool in business that can help you define and strengthen your company culture. Provide team members with a prompt or theme to focus on (such as one of the successes they are most proud of or one way they feel connected to the company's mission or values) and gather your group together in a campfire-like setting, either virtually or in person, to share their stories.
Have each person consider the following when writing their stories:
Who is involved in your story, and how do they impact the narrative?

How will you evoke emotion from your audience? What are some of the emotions raised for you?

What is the message you want to leave your audience with?
There are many ways to use the stories created by your team members including when recruiting new hires, interviewing, or onboarding— or sharing internally in Townhall meetings and externally on LinkedIn to help convey who you are as an organization.
Build Something for a Cause
As a group, have your team select a volunteer activity—such as a bike build-a-thon or a park clean-up—to build relationships while supporting local nonprofits, organizations, and charities.
Your team can unite behind a tangible and meaningful objective and make a positive impact on the community together. This allows everyone to see the result of their teamwork and builds trust, collaboration, and communication. Each team member gets to experience the feeling of shared accomplishment as you admire the finished product and the gift of contributing your time and effort for the benefit of the mission and community.
Bucket List
These days many teams are working in a remote or hybrid environment. If you are looking for a great virtual activity on Zoom or Teams, creating a bucket list is an interactive classic.
We often talk with our coworkers about things like where we grew up, where we went to college, or our last place of employment. But this doesn't allow us many opportunities to learn about one another's goals, inspirations, or unique personalities and preferences.
The Bucket List game is a quick and easy way for people to share what matters to them. Have each team member share one item from their "Bucket List" (a list of things they want to do during their life) and say a little bit about why they are drawn to this accomplishment. The only issue that may arise is keeping the game to the allotted time because it sparks so many interesting conversations.
Instructions:
Beforehand, have everyone share with you one item on their bucket lists.

Write them all down in a series of multiple-choice questions and provide some potential answers for who owns that bucket list item.

During the activity, team members attempt to match the bucket list item with the person who owns it. Whoever gets the most points wins.
Enjoy your team time together!