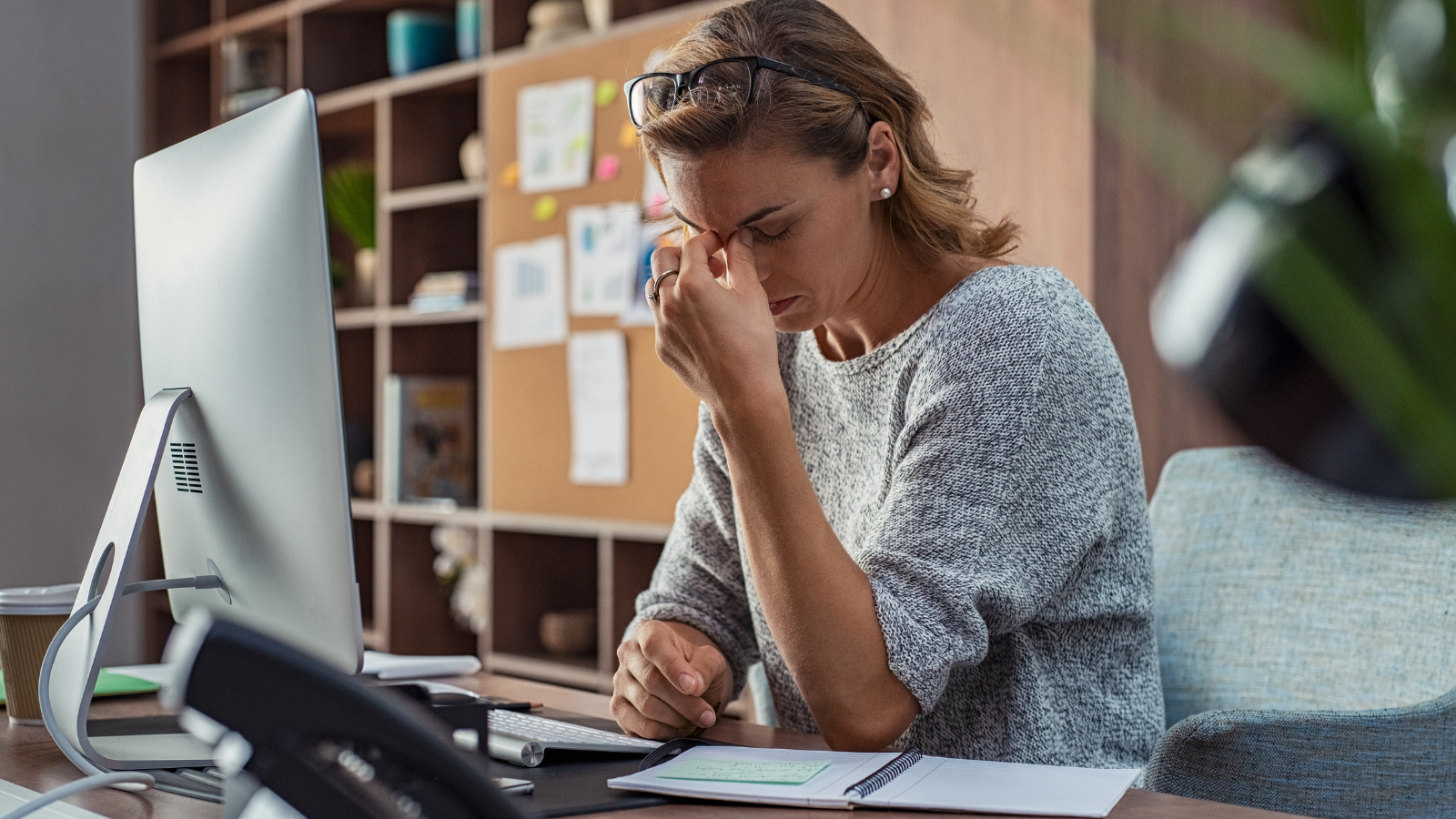 Feeling burned out? Or dealing with burnout on your team? If so, you're not alone!
Burnout has been getting a lot of attention lately, and for good reason. According to Culture Amp, two-thirds of full-time workers report experiencing burnout on the job.
As a business leader, there are several ways you can beat burnout.
What is Burnout?
Burnout is not laziness or a sign of weakness. Rather, it is a state of emotional, physical, and mental exhaustion caused by prolonged stress and an inability to meet constant demands.
And it can bring down even the best of us!
The American Medical Association recently acknowledged burnout as a medical condition due to the prolific effect it has on our ability to perform at work and cope with life.
"Burnout happens to engaged and productive employees who love their work. You have to be on fire in order to burn out. Burnout does not happen to the disengaged. People who are at risk for burnout are people who really care and are on fire about their work."

- Lindsay Lagreid, Sr. Advisor at the Limeade Institute
Your most valuable employees are at risk and it can be difficult to spot the early warning signs of employee burnout which means that the condition can progress to the point where it's seriously affects productivity in your organization.
As a business leader, you'll want to always be on the lookout for symptoms of burnout such as exhaustion, cynicism, frustration, inability to concentrate, interpersonal conflicts, and recurring illness.
Impact on the individual and the organization
According to workplace and burnout expert, Jennifer Moss, "Burnout is more than just an employee problem; it's an organizational program that requires an organizational solution."
While the symptoms fester inside the individual, the employee can't fix the problem themselves. Yoga, meditation, and other methods of self-care may improve a person's well-being, but it's up to the company to fix the root cause of that burnout.
Knowing this, consider how you can identify potential issues before they become debilitating. Don't expect your employees to proactively share their concerns about burnout with you. Protect you people and keep things running smoothly by reaching out to those who may be suffering.
How to Beat Burnout
1. Create a shared mission and sense of purpose
When people feel connected and purposeful in their work, they are likely able to ward off burnout more easily. Help your employees to identify the "why" behind the work they do and discuss the importance of their mission.
2. Ensure a manageable workload
Communicate business priorities often and ensure people are only focusing on those that are both urgent and important. Consider what can be moved down the priority list or removed completely. Also look for ways to reallocate responsibilities to create greater synergy.
3. Limit unnecessary meetings
Meeting fatigue, a long-time issue related to burnout, has only been exasperated with the rise of the video call. Commit to only scheduling meetings that are absolutely necessary, only including those who have to be there, and meeting for the shortest time possible.
4. Increase Transparency
Increase your level of transparency, communicating information about the business openly and frequently with your employees. When people are clear about the path they are on, they feel more grounded and energetic.
5. Demonstrate empathy
Empathetic communication has been directly correlated to reducing feelings of burnout. Actively listen to your people, show them you care, and act upon what you learn right away. A recent Gallup Study shows that employees who feel supported by their managers are 70% less likely to experience burnout.
6. Offer workplace flexibility
Allow for flexible work options if possible, creating hybrid solutions that support employees in both a work-from-home and work-from-office options.
7. Encourage recharging
Acknowledge the need for people to take a breather during the day and promote activities like an afternoon run or a lunch with friends that allow people to recharge and feel more productive upon their return.
8. Recognize and Reward effort
An Office Vibe survey found 65% of employees would like more feedback than they currently get. Set time aside each week to provide people with feedback on their performance and recognize what they are doing well. You can also brainstorm ideas for improvement and growth.
Employee Burnout and Company Culture
As you consider ways you can improve your culture and increase employee engagement, keep your radar tuned to those who may be dealing with burnout issues. Some additional support and an idea or two from the list above will help minimize the negative impact of burnout on the team and improve both morale and performance.
Also, don't neglect yourself! It is important that managers take care of their own mental and physical health in order to set a positive example for the rest of the team and also function at their best.
A recent Deloitte study of over 1,000 people found that 70% of professionals feel their employers are not doing enough to prevent or alleviate burnout. Identify one idea you can take action on now, so your employees don't feel that way!