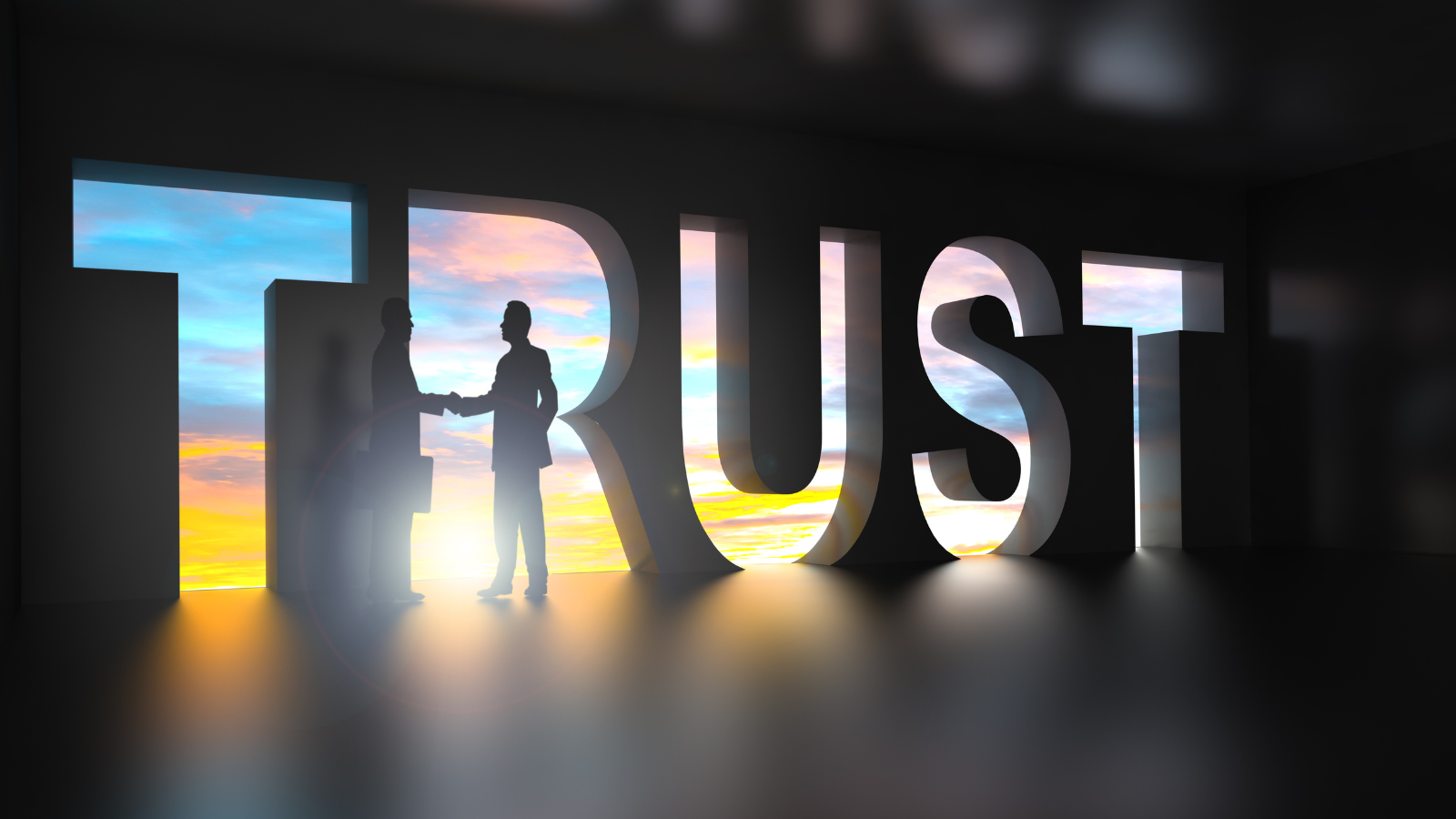 If you are like most company leaders, you dream of employing a team of highly talented people who show up each day with their sleeves rolled up, feeling wholly engaged and emotionally committed to achieving success. You envision a team that is "all in."
Good for you! This vision can be a reality with a solid plan to make it happen.
While various factors contribute to creating a long-lasting culture of engagement, one of the most crucial elements is establishing bonds of trust. Ask a highly engaged employee about their job, and chances are they will describe a manager that is authentic and genuine, and above all, trustworthy.
How to Build Trust and Create a Workplace Where People Thrive
Keep in mind, people may join a company, but they quit a boss.
Gallup research reinforces this, revealing that the number one reason people leave their jobs is a lack of trust in their leaders. Without trust, talented individuals will eventually choose to leave, leading to a decline in morale and overall performance.
To prevent these adverse outcomes and unlock the true potential of your workforce, establish a strong foundation of trust. Your employees will feel more inspired to step outside of their comfort zones, take on new challenges, and wholeheartedly invest in their work.
So, how do you build trust and create a workplace in which people thrive? Trust is not forged through grand gestures but rather in small, everyday interactions. Here are a few strategies you can use.
Cultivate Psychological Safety
Commit to fostering an environment of psychological safety on your team. When people feel safe to be themselves, they are more likely to share their ideas, ask questions, express concerns, and admit mistakes. This openness improves collaboration, innovation, and productivity across the organization.
Appreciate Individuality
Recognize the unique characteristics of each person you manage and appreciate their differences. Before meeting with them, consider how they tick and the ways you can help them be at their best. Also, acknowledge that they will not do things the same way you might. They will have a different style and approach, but as long as their methods are effective and aligned with organizational goals, let it be okay.
Be trustworthy
Keep your promises and do what you say you will do every time. If you encounter delays or challenges, communicate openly and manage expectations accordingly.
Live (don't laminate) your Core Values.
Hold yourself and others accountable to your core values. Recognize and appreciate behaviors that align with your core values and refuse to tolerate behaviors that don't.
Listen more, talk less.
Develop effective listening skills. Ask powerful, open-ended questions and listen actively to understand not only the facts but also the person's feelings. Encourage candor and honest feedback.
Don't make yourself the hero.
Ask for help when you need it and embrace the expertise of others. Allow people to grapple with tough things and celebrate the role they played in the outcome. Praise generously and express sincere gratitude for the actions of others. Also, own up to mistakes and share your failures as an opportunity to help others learn and grow.
Invest in your people.
Demonstrate that you care by scheduling regular one-on-one time with them. Invest in their development, focusing on their personal growth goals, provide effective feedback to showcase positive behaviors, and work with them to make a plan to repeat those behaviors in the future.
Plan a town hall meeting.
Schedule time to bring all of your employees together with the purpose of discussing important topics and aligning everyone to your north star. Establish that these are "ask me anything" meetings and work to increase transparency, provide information that helps everyone feel in the know, listen to their thoughts, and ensure their voices are heard.
Conclusion
Remember, trust is built over time through consistent actions and experiences, and it's a valuable asset that can be lost in an instant if we're not careful. Trust is the key to effective leadership, and if people trust you, they will follow you wholeheartedly. Take an opportunity to examine the trust you've built with your team and consider how you can build new habits to further strengthen that foundation.