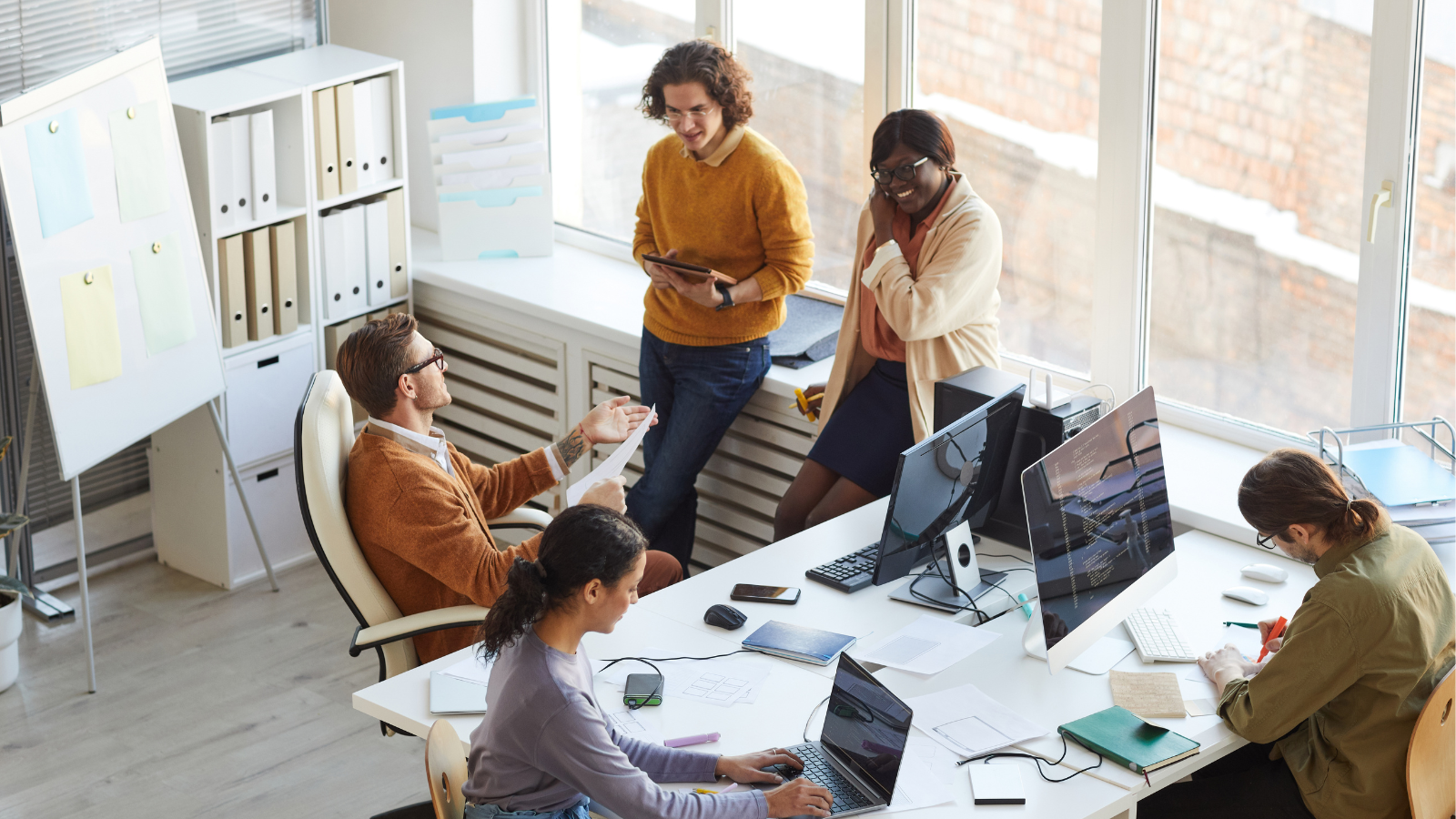 Company culture is an important component in any organization's overall health and strategic direction. But did you know that it can also be a motivating factor in increasing employee productivity? As a leader, be sure to keep your organization's culture front and center to motivate and empower your employees to reach (and exceed) their goals, promoting personal and organizational growth.
As a leader, you can ensure employees are immersed in and experience a culture that leads to engagement, productivity, and successful outcomes.
Keep the Mission and Values Front and Center
When employees know what is expected of them while working towards a shared goal, they find motivation and a sense of ownership. Don't let your team lose sight of why they are there, especially when the going gets tough. It can be easy to let productivity slide when the pressure sets in, or the results aren't what we would like them to be, but when leaders remind the team of the why and the glue (your core values) that holds it together, they will press on and keep their eyes on the prize. Your culture is deeply rooted in your Reason for Being and will flourish when behavior is based on the core values.
Invest and Revel in Their Success
People like to know you care about them as a person, not just as a means to an end.
Develop your team based on their individual strengths and take the time to get to know what makes them the unique contributor that they are. Employees today continuously name development as an important aspect of their career and seek organizations that are dedicated to the development of their people. Allow time for your employees to learn and grow in their roles and explore areas of opportunity.
This investment in their professional growth is motivating and increases productivity and overall engagement. A culture of Learning is essential for employee and organizational growth and should not be considered a static box to be checked, but a journey with milestones to be celebrated and recognized.
Create Psychologically Safe Spaces
Adopt a true open-door policy with your team. Encourage your people to contribute ideas, feedback, and even criticism when appropriate. A team who can openly share in a comfortable and inviting environment where their ideas are acted upon and given equally respectful feedback will be willing to give their best.
Teams with psychological safety spaces create powerful impacts and take more risks during goal achievement, fulfilling projects and outcomes in creative ways. This environment is one in which everyone knows they are important and that they can be themselves, fail forward, and be certain the team has their back.
Give and Receive Trust
People will be motivated to succeed if you are transparent with them. When leaders keep the organization on the same page and give honest and open explanations of the decisions and outcomes of the organization trust is established.
Productivity will increase when there is an environment of trust between leadership and the entire organization. People are willing to give their all when they feel trusted and truly know that they can trust that the organization is operating in good faith.
Conclusion
As a leader it is important to set the stage and lead with a strong culture. When you lead by example and create a climate that allows people to thrive and feel good about the work they do, productivity will naturally follow.