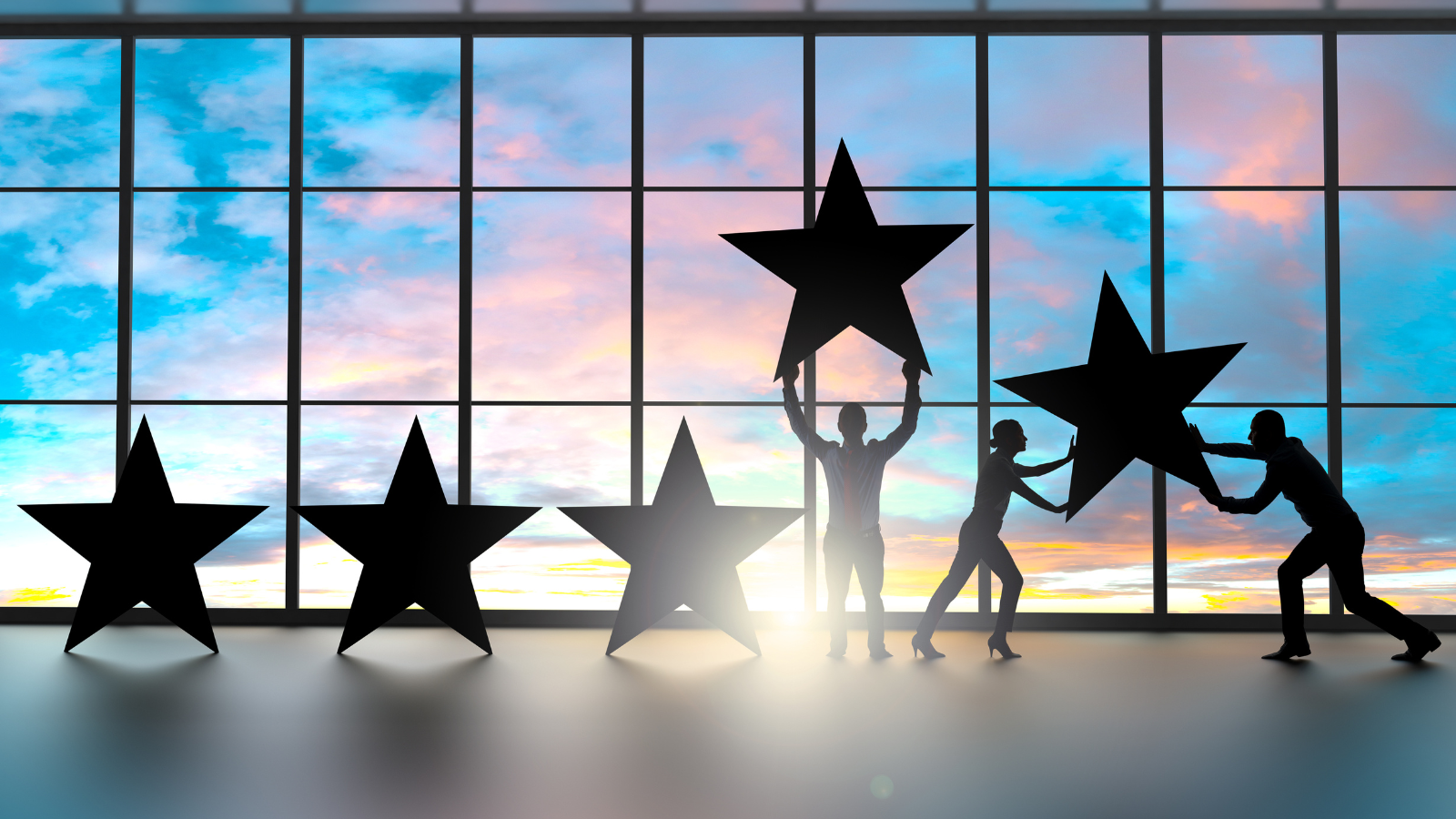 If improving your employer brand isn't one of your top areas of focus in 2023, you might want to reconsider and reprioritize. Employer branding is a powerful—if not the most powerful—area of focus for organizations and leaders. Branding not only demonstrates your reputation as an employer but also represents the value you offer to your potential or existing employees and customers.
Organizations with a strong, clear employer brand become top-choice companies, able to hire strong talent, build a robust company culture, and lead in employee retention. Not only does your brand impact your ability to attract employees, but it also ensures that those who join your organization understand your goals and values— leading to a great match for employee culture and fit.
5 Ways to Improve Your Employer Brand
Companies with strong employer brands are proven to be 3x more likely to make better hires. From recruitment to retention, an impactful employer brand is critical to the sustainable growth of any company.
Here are 5 ways you can improve your employer brand in 2023.
1. Provide the best candidate experience possible
Make it easy for candidates to learn about your organization and apply for potential positions. Clearly state your company's mission, core values, culture, and benefits. Provide job descriptions with detail and transparency around the responsibilities and salary of the role and how success will be measured, along with any qualifications, education, or experience required.
Streamline the application process to eliminate any unnecessary steps and keep candidates informed throughout the process. Ask for candidate feedback for continuous improvement of their experience and send a thank you communication to every applicant in appreciation for their interest in your organization.
2. Showcase who your company is and what you are committed to
The Great Resignation during the pandemic highlighted that candidates are looking more intently than ever at what companies stand for and desire to work with organizations that feel aligned with the mission and purpose.
Provide information and stories on LinkedIn, Facebook, and your website that showcase your company's values and your employer brand in the community and across social media.
Share and post content, blogs, videos, and podcasts that represent the work you do and the employees who make up your organization.
Remember that every candidate, employee, and customer can be a strong brand ambassador for your organization.
3. Check out what others are saying about you
Search for your company on social media and job sites like Glassdoor and LinkedIn to see what candidates and employers will uncover when they are checking you out. Does the description of your company on your website and in your sales collateral match how your employees would describe their experience there?
Will they see employees who are energized and engaged? How about loyal customers and clients who demonstrate positive benefits from your products and services? Share the ways you support your community. Is the direction you're heading clear?
Make a point to review your online presence and make any improvements needed regularly.
4. Tell Your Unique Story
A big part of employer branding is sharing your story with applicants and employees. You have a unique history, and it's important for applicants and employees to understand your history and legacy. For an employee to truly become passionate about an organization's mission and values, they have to have a solid understanding of who you are and how you got to be the successful organization that you are today.
5. Keep the Promise of Employee Development
Employees want to join and stay with organizations with a true commitment to their continued professional growth and development. Highlight your company's efforts to support employees with learning and development and share these stories to attract top talent and encourage continuous growth for your current employees.