What does "next" look like?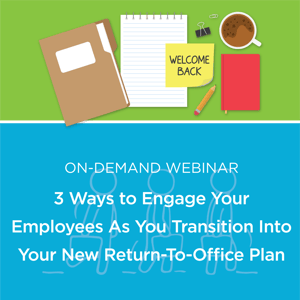 Over the last year we have all seen how important workplace flexibility is to many employees. Whether you decide to bring people back into the office, have them remain completely remote, or establish a hybrid model, you'll need to make sure you do it right.
In this on-demand webinar, leaders will learn how to effectively bring employees back into the workplace and help them thrive. We will share specific and actionable strategies that will help motivate and engage teams during this transition and demonstrate one of the most powerful tools for boosting communication and motivation.
Learn how to move forward together as a team to increase productivity.
Discover effective ways to motivate and engage employees during this transition.
Find ways to prevent your top talent from leaving.
Explore an effective tool you can use to better communicate, understand, and motivate employees.
Complete the form to watch it now!
ABOUT THE PRESENTER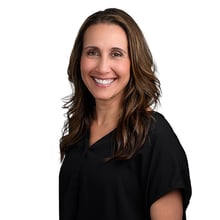 Beth Sunshine | Partner, Employee Engagement Specialist, Culture Coach
Beth recognizes that business performance begins with hiring top talent and providing top-notch training. But she also knows that you can't stop there because if employees aren't engaged, they won't reach their full potential. Her personal mission is to help organizations close that engagement gap which is why she leads our Up Your Culture division. Working with our team of experts, Beth is able to help companies create a culture of engagement, reduce regrettable turnover, increase productivity and revenue, and grow key customer retention.