Are you experiencing "Quiet Quitting"
or "Productivity Paranoia"?
You've likely heard of the "quiet quitting" trend.
Employees are taking a stand and making a commitment to only do the bare minimum they are paid to do, taking pride in their refusal to go "above and beyond."
Stories of this trend abound in the news and on social media.
With so much hubbub, you may be looking over your shoulder and wondering, "are people on my team quiet quitting?" It's possible this has crept into your workplace, but it could also just be "productivity paranoia." It's important to know the difference.
In this On-Demand Presentation, we break down the clear signs that quiet quitting is taking place within your organization as well as the false alarms that might have you jumping at shadows. We'll also give actionable strategies to help.
Fill out the form to watch the presentation now.
ABOUT THE PRESENTER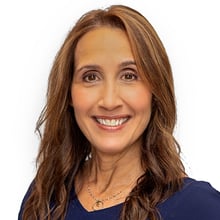 Beth Sunshine
SVP/Partner, Up Your Culture
Beth recognizes that business performance begins with hiring top talent and providing top-notch training. But she also knows that you can't stop there because if employees aren't engaged, they won't reach their full potential. Her personal mission is to help organizations close that engagement gap which is why she leads our Up Your Culture division. Working with our team of experts, Beth is able to help companies create a culture of engagement, reduce regrettable turnover, increase productivity and revenue, and grow key customer retention.